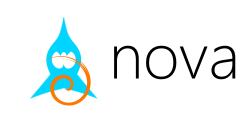 Happy Halloween!
Unfortunately I won't have time to be Trick-or-Treating, as I am, and have been, very busy working on various projects at Kerinova. The good news about this, is that you all get some neat treats from Kerinova!
Version 2.0 for Nova Recorder and Nova Time are both coming along nicely, and I expect to release both in the first two weeks of November. Both include Windows Phone 8.1 versions, among other features. Specifically, Nova Recorder v2.0 includes OneDrive integration. That means that you will be able to upload your recordings to the OneDrive cloud. NRv2.0 also includes design changes which are more in line with the Metro UI design guidelines.
I have been continuing work on the Communal (name placeholder) programming language. I expect, but DO NOT promise, a new public build sometime in December.
In addition, Communal has a new logo and product image!
There is much more in store from us closing out 2014, and going into 2015, so I hope you stay tuned!
Happy Halloween!
-Edwin Xeon Gutierrez